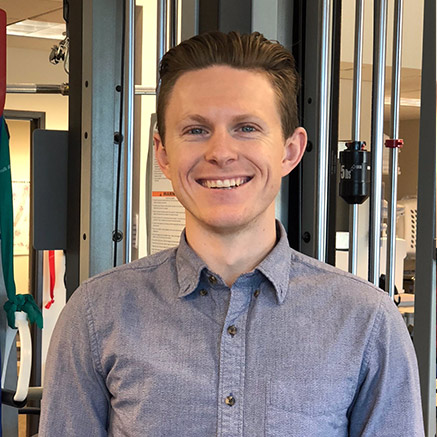 Cody Gibbs, PTA
Physical Therapy Assistant - Aurora
Education:
Associate in Physical Therapy Assistant
Pima Medical Institute
Bachelor of Science in Health and Exercise Science
Colorado State University
Professional Memberships/Certifications:
American Physical Therapy Association (APTA) Sports Medicine Chapter
Continuing Education:
Joint Mobilization of PTAs
Professional Interests:
Cody enjoys working in outpatient orthopedics to restore strength and function. Cody interested in becoming Rock Tape Certified, and furthering his joint mobilization certifications.
Personal Interests:
He enjoys rock climbing, snowboarding, playing lacrosse, and general outdoor activities. He loves spending time with friends and family. Watching football consumes his weekends during the fall with the occasional pick-up game.