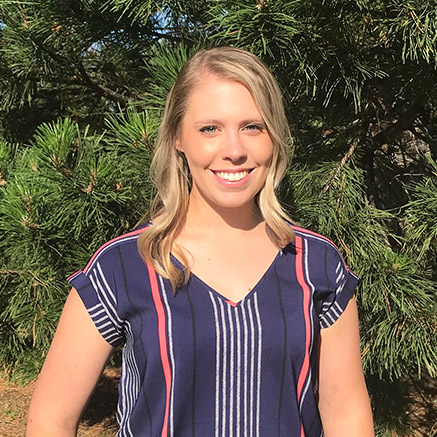 Julia Heidecker
Licensed Physical Therapist Assistant
Education:
The Pennsylvania State University
Associates in Physical Therapist Assistance
College of Sciences
Professional Membersips/Certifications
Basic Life Support Certification
Automated External Difibrillator (AED) Certified
Continuing Education
Julia has taken extensive courses in continuing education. Some of her favorites are as follows:
Movement Links Series
Hawk Grips
Kinesiotape for the Upper and Lower Extremity
Industrial Specialization including ErgoSci certification
Lower Quarter Biomechanics
Lumbar Spine: Athletic Low Back Pain
Returning Injured Athletes to Sport: New Concepts in ACL rehab
Phychology of Injury and Pain
Professional Interests:
Since graduation Julia has continued to grow in knowledge through additional couses and expierience. She followed an Orthopedic Specialist her first 2 years of practicing which provided her with additional assesment techniques, extensive problem solving skills, and advanced treatment techniques. Julia has taken numerous couses in adolescent rehabilitation and returning athletes to sport after injury. Julia has also taken interest to workmans compensation cases where she has taken multiple courses to attain her ErgoSci certification. Julia prides herself in providing the best possible treatment using edvidence based practices, clinical decision making, and experience.
Personal Interests:
Julia recently moved here from Pennsylvania. She enjoys exploring Colorado and tasting craft breweries along the way. Julia played softball for Penn State University and continues her love for softball by playing in co-ed leagues. Julia coached varsity field hockey in Pennsylvania. She enjoyed teaching her players proper lifting form, conditioning, and injury prevention exercises. Julia is happiest when she is outdoors surrounded by her dogs, loved ones, and enjoying a laugh.