Dr. Justin Rice, PT, DPT, CSCS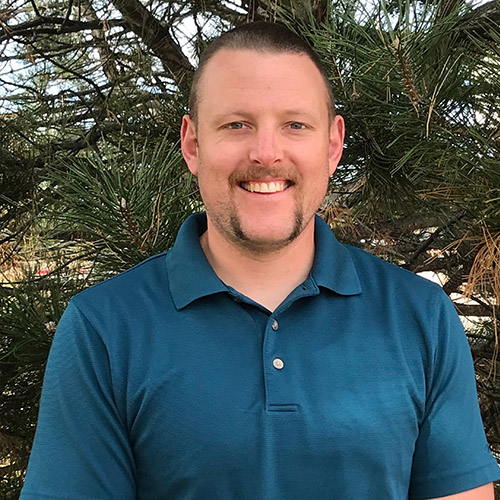 Dr. Justin Rice, PT, DPT, CSCS
Doctor of Physical Therapy
Clinical Director - Parker
Education:
Doctor of Physical Therapy
University of Toledo
Bachelors of Science in Exercise Physiolog, Minor in Athletic Training
University of Mount Union
Professional Memberships/Certifications:
National Strength and Conditioning Association (NSCA)
Certified Strength and Conditioning Specialist (CSCS)
Certified Functional Evaluator Level II for Industrial PT
Basic Life Support Certification
Certified in Functional Dry Needling Level I and II
Continuing Education:
Great Lakes Seminars- Manual Therapy Courses:

Mobilization of the Cervical and Thoracic Spine and Ribs, 2016
Treatment of the Lumbar Complex, 2016

Functional Dry Needling

Level 1 - 2017
Level 2 - 2018

Basic Cranio Facial (CF1) 2019
Myofascial Manipulation (MF1) 2019
Professional Interests:
Justin specializes in both Manual Therapy and Sports Medicine with his background as a Certified Strength and Conditioning Specialist. He has experience working with athletes ranging from elementary school to collegiate & professional levels for return to sport and injury prevention. Justin has advanced training in performing functional capacity evaluations, post-offer employment testing, and job description analysis for industrial athletes. Justin puts a strong emphasis on evidence based practice with his treatment methods utilizing a combination of manual therapy and functional exercise to get her patients back to their highest level.
Personal Interests:
Justin really enjoys traveling; especially for medical mission work. He has been to Guatemala and hopes that he and his wife go on another trip the upcoming year. Justin likes to spend his time in the outdoors, whether it be taking his dog to a park, hiking, skiing, snowboarding, and camping. Justin was a collegiate football player at the University of Mount Union where he was a member of the DIII National Championship team in 2008.