Dr. Sara M. Greytak, PT, DPT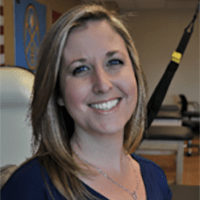 Dr. Sara M. Greytak, PT, DPT
Doctor of Physical Therapy
Clinical Director - Lincoln
Education:
Doctor of Physical Therapy
University of Southern California, 2007
Bachelor of Science in Bio-Kinesiology
Chapman University, 2004
Continuing Education:
Orthopedic Physical Therapy Year Long Manual Therapy Course/Ortho Residency, 2009
SFMA/FMS: An Evidence Based Clinical Model to Address Regional Independence, 2011
A Master Clinicians Approach to Advanced Concepts in Examination and Treatment of the Shoulder Complex, 2011
The Shoulder and Knee Course Advanced Training, 2012
Functional Dry Needling Certification Level 1 and 2 with KinetaCore, 2015
The Dizzy and Imbalanced Patient, 2008
Musculoskeletal Tissue Healing, 2013
AQUASTRETCH Training for Aquatic Physical Therapists, 2014
Beyond The Basics: The Nuts and Bolts of Developing A Comprehensive Aquatic Rehabilitation Program, 2012
ATU Water Based Interventions For The Musculoskeletal Client, 2014
Graston Technique, 2017
Professional Interests:
Sarah started her career in Orange County, California where she specialized in Orthopedic Physical Therapy and Aquatic Physical Therapy. She believes in a hands-on approach to patient care and feels that the whole body must be addressed to appropriately treat each patient. She feels that physical health is the key to preventing disease and maintaining a balance in life. She has a strong manual therapy background with specialized training in the extremities and with Functional Dry Needling.
Personal Interests:
On the weekends and in her free time Sarah can be found with her husband watching their two children play soccer and baseball or out having fun skiing, hiking or relaxing in beautiful Colorado.