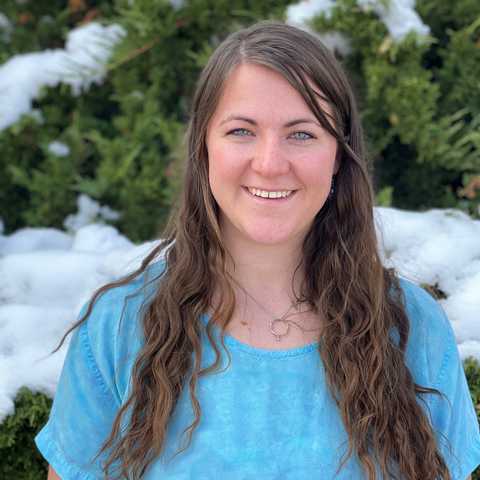 Carmen Barwinski, PTA
Physical Therapist Assistant - South Denver
Education:
Associates of Applied Science as Physical Therapist Assistant
Arapahoe Community College, 2014
Continuing Education:
"Got your back" Low Back Pain Rehabilitation, 2014
Vestibular rehabilitation Therapy, 2015
Effective Manual Therapy and Self-Care Strategies Combining Joint Mobilization, Soft Tissue Mobilization, and Home Exercises to Improve Rehabilitation in Every Plan of Care, Including, Post-Operative Cases, 2019
Differentiating Sensory from Behavior, Finding Solutions for Challenging Behaviors in Children, 2019
Non-operative Shoulder Rehabilitation, 2019
A functional Testing Approach to Geriatric Rehab Proven Tests to Identify Patient Needs and Show Meaningful Outcomes, 2019
Identification and Treatment Techniques Using Myofascial Release, 2019
A Comprehensive Approach to Managing Swelling, Edema, and Lymphedema, 2019
Assessment, Treatment, and Rehabilitation Strategies for Concussion and Mild TBI, 2019
Vestibular Rehab & Balance Training, 2019

Professional Memberships/Certifications:
American Physical Therapy Association
Colorado Physical Therapy Association
Functional Movement Techniques Certified in Kinesiotaping, 2019
Myofascial Cupping Practitioner Certification, 2019
APTA Certified Clinical Instructor, 2019
Professional Interests:
Carmen is a Physical Therapist Assistant (PTA) licensed since 2014 and has collected techniques and taken multiple classes to improve manual therapy skills and learn progressions for exercise interventions. She loves to see the implementation of these skills improve her patient's live as they achieve their goals for any diagnosis. There are many ways she has continued her education after school to acquire these skills which now include myofascial tension alteration, through multiple mediums from instrument assisted to trigger point release, and muscle facilitation through cupping therapy and kinesiotaping. In addition, Carmen has progressed to obtaining knowledge on treatment of vertigo/dizziness disorders and concussions to optimize patient outcome.
Personal Interests:
Growing up in the mountains of Colorado, Carmen loves the outdoors from hiking to playing pickup games of any sport. She has completed multiple mud obstacle courses including Tough Mudders and a Spartan Beasts. She also enjoys canvas painting, dancing, and just relaxing with friends and family.