Hand Therapy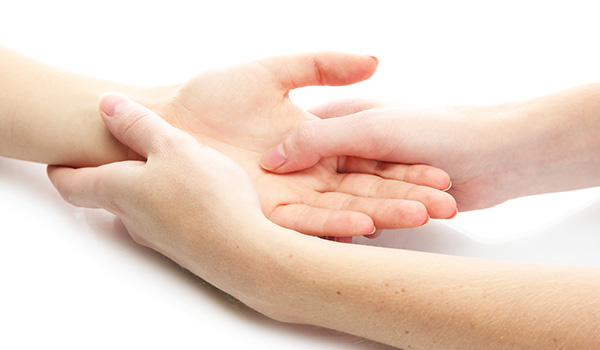 Peak Physical Therapy & Wellness employs Certified Hand Therapists (CHTs) who are licensed occupational therapists or physical therapists who have participated in advanced study. Denver hand therapists provide rehabilitation to the entire upper limb, including the hand, wrist, arm, elbow, and shoulder. These professionals have worked more than 4,000 hours in treating the upper limb to be eligible to pass an exam that evaluates competency in all areas of upper limb therapy.
To continue use of the CHT credentials, therapists must participate in specialty education programs, contribute to scientific journals, teach or perform research. There are only 6,000 certified hand therapists worldwide. Peak Physical Therapy and Wellness is proud to have CHT's, along with PT's and OT's working towards their CHT certification in multiple clinics in the Denver Metro Area.
Our Denver Hand Therapists can treat the following:
Pain in the hand/arm
Swelling, numbness, tingling, weakness
Therapy after surgical procedures
Arthritis
Carpal tunnel syndrome
Tendonitis
Trigger finger
Tendon injuries
Broken bones/fractures
Amputations and prosthetic training
Joint stiffness
Dislocations and sprains
Jammed fingers/joints
Burns and scars
Cuts, infections, open wounds
Repetitive strain/pulled muscles
Dupuytren's contracture
DeQuervain's tenosynovitis (thumb tendonitis)
Osteoarthritis
Rheumatoid arthritis
Congenital defects
Sports injuries
Work-related injuries
Our hand team also specializes in splinting. Splinting can be used to protect or immobilize a joint, stretch or mobilize a stiff joint with both static and dynamic progressive techniques, or to facilitate function.