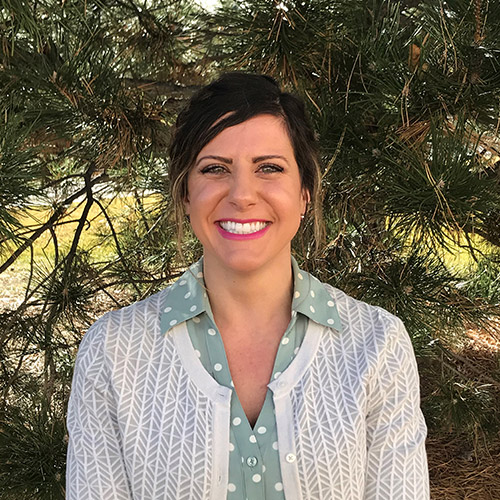 Erin Mumby, LPTA
Physical Therapy Assistant
Education:
Associates of Applied Science
Physical Therapy Assistance
Blinn College 2013
Continuing Education:
Herman and Wallace Pelvic Foor Level 1
Herman and Wallace Pelivc Floor Level 2A
Herman and Wallance Pelvic Floor Level 2B
Herman and Wallance Manual Lymphatic Drainage for Pelvic Pain
Selective Functional Movement Assessment
Functional Movement Screen Level 1
Functional Movement Screen Level 2
Y-Balance
Professional Interests:
Erin specializes in pelvic floor physical therapy for both femal and male helping people with incontinence, pelvic pain, post partum, prenatal, post surgical issues. She also has a background in the Selective Functional Movement Assessment and Functional Movement Screen aiding in her ability to create more personalized treatment plans.
Personal Interests:
Erin enjoys the activities Colorado has to offer including hiking, camping, backpacking, and skiiing.