Dr. Ethan Young, PT, DPT, ATC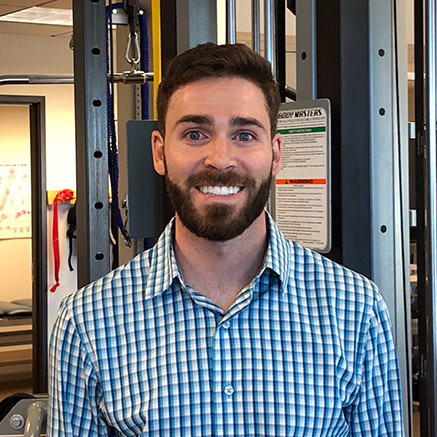 Dr. Ethan Young, PT, DPT, ATC
Doctor of Physical Therapy
Clinical Director - Aurora
Education:
Doctor of Physical Therapy
Regis University
Bachelors of Science in Athletic Training
Western Illinois University
Professional Interests:
Ethan has worked with athletes at ESPN Wide World of Sports in Orlando Florida. He enjoys working with athletes and weekend warriors alike. His interests are helping individuals of all types get back to performing the tasks and hobbies that they love!
Personal Interests:
When he's not working with patients, Ethan loves getting to the mountains and enjoying the outdoors. Whether he's snowboarding, mountain biking or playing volleyball in the park, Ethan is always looking to get outside and have fun!