Dr. Lyle McKissick, PT, DPT, CFC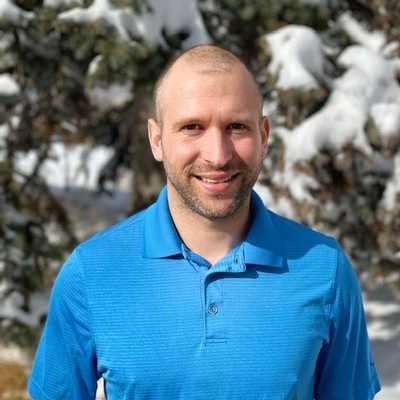 Dr. Lyle McKissick,
PT, DPT, CFC
Doctor of Physical Therapy
Clinical Director - Highlands Ranch
Education:
Doctor of Physical Therapy
Regis University, 2013
Bachelor of Science in Kinesiology and Health Promotion, Minor in Human Systems Physiology
University of Wyoming, 2009
Professional Memberships/Certifications:
American Physical Therapy Association
Colorado Physical Therapy Association
Certified Dry Needling FDN Level 1
Working towards Manual Therapy Certification (MTC) through University of St. Augustine
Obtained Cranio Facial Certification (CFC) through University of St. Augustine in 2019
Working towards Certified Hand Therapist (CHT)
APTA Certified Clinical Instructor
Continuing Education:
APTA Clin Ed Instructor Level 1

APTA Clin Ed Instructor Level 2 (Nov 2019)

E1 upper. Upper Extremity Evaluation & Manipulation

E1 Lower. Lower Extremity Evaluation & Manipulation

E2 combined. Extremity Integration

S1. Spinal Evaluation & Manipulation: Impairment Based, Evidence Informed Approach

S2. Advanced Evaluation & Manipulation of Pelvis, Lumbar & Thoracic Spine Including Thrust

S3. Advanced Eval & Manipulation of Cranio Facial, Cervical & Upper Thoracic Spine

S4. Functional Analysis & Management of Lumbo-Pelvic-Hip Complex

MF1 - Myofascial Manipulation

CF1- Basic Cranio Facial.

CF2 - Intermediate Cranio Facial

CF3 - Advanced Cranio Facial

CF4 - State of the Art Cranio Facial

FDN1. KinetaCore"s Functional Dry Needling (FDN) Level 1

FDN2. Functional Dry Needling Level 2
Professional Interests:
Lyle specializes in a manual therapy for orthopedic and sports rehabilitation. Lyle listens to his patient"s goals and uses their ambitions, whether it is skiing, playing with their kids, or simply walking, to drive their treatment. Lyle enjoys working with patients of all ages and regardless if it is pain or function that needs to be fixed, Lyle is here to help. Lyle employs injury prevention techniques and implements manual, evidence-based interventions for those experiencing pain. He employs the SFMA (a movement-based diagnostic system) in a biomechanical movement analysis to address compensation patterns to decrease pain and increase function. His specialties include working Trigger Point Dry Needling into his treatments to speed up care and decrease pain and working on Temporal Mandibular Dysfunction (TMD) or Temporal Mandibular Joint (TMJ) troubles. He applies extensive continuing education including the application and manufacturing of custom hand splints for various hand injuries and surgeries.
Personal Interests:
Lyle enjoys skiing, mountain biking, and the outdoors with his wife and daughters.