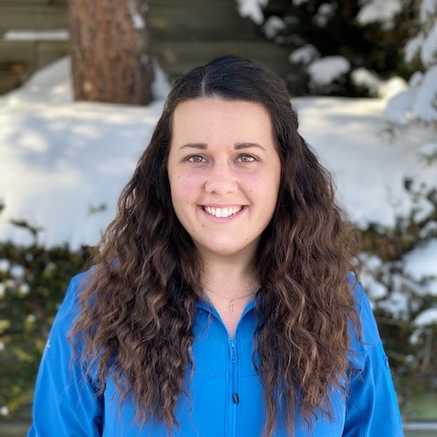 Dr. Sarah Holmgren, PT, DPT
Doctor of Physical Therapy - South Denver/Hampden
Education:
Doctor of Physical Therapy
Northern Arizona University, 2018
Bachelor of Science – Kinesiology, Biology Minor
California Polytechnic State University, San Luis Obispo, 2015
Professional Memberships/Certifications:
American Physical Therapy Association
Colorado Physical Therapy Association
Certified in Functional Dry Needling Level I
In Progress: Manual Therapy Certification (MTC), Craniofacial Certification (CFC), and Functional Dry Needling (FDN) Level II
Continuing Education
Sarah is dedicated to pursuing additional education courses as she advances in her career. She also enjoys being a Clinical Instructor (CI) to current PT students from schools nationwide to assist in their personal and professional development. Continuing education courses completed include:
Kinesiology Taping and IASTM for Rehabilitation Professionals, 2019
Spinal Evaluation & Manipulation: Impairment Based, Evidence Informed Approach (S1), 2019
Advanced Evaluation and Manipulation of the Cranio-facial, Cervical and Upper Thoracic Spine (S3), 2019
Basic CranioFacial (CF1), 2019
Functional Dry Needling - Level I, 2020
Professional Interests:
Sarah enjoys meeting and working with individuals of all different backgrounds. She has clinical experience working in the acute care setting as well as outpatient orthopedic clinics, assessing and treating individuals post-neurological insult as well as patients who seek PT pre- and post-operative orthopedic procedures. Her treatment approach involves utilizing current evidence-based practices which incorporate Manual Therapy, Neuromuscular Re-education, and Therapeutic Exercise to enable individuals to regain optimal function and reach their individual goals. Her immediate plan is to continue in multiple advanced courses through the University of St. Augustine to become Manual Therapy Certified (MTC) and Craniofacial Certified (CFC), as well as obtaining her Level 2 Functional Dry Needling certification.
Personal Interests:
Sarah enjoys all things outdoors and staying active through day-hiking, off-roading, backpacking, car camping, and snowboarding with friends. Growing up in California, she loves spending time on the beach, but has also grown to love the mountains and snow since attending graduate school in Flagstaff, Arizona. She loves to cook and bake for anyone who is willing to be the recipient, and occasionally plays pick-up indoor and sand volleyball. She is the youngest in a family of five and enjoys spending time with her older brother, sister, and parents when she has the chance!