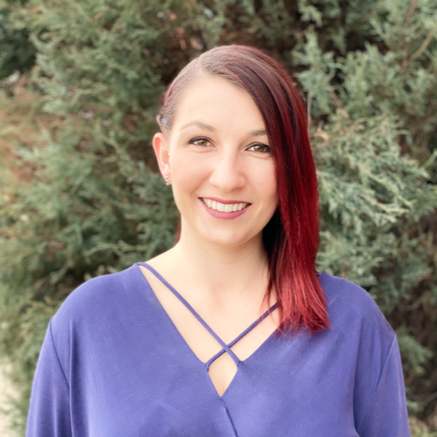 Dr. Zoe Dorris, PT, DPT
Doctor of Physical Therapy
Education:
Doctorate of Physical Therapy
Gannon University, 2018
Bachelors in Health and Physical Education
Edinboro University, 2015
Professional Memberships/Certifications:
American Physical Therapy Association
American Physical Therapy Association, Section on Women's Health
Colorado Physical Therapy Association
Continuing Education
American Physical Therapy Association: Pelvic Health Physical Therapy Level 1, 2017
American Physical Therapy Association: Fundamental Topics of Pregnancy and Postpartum Physical Therapy, 2018
Providence Institute of Practice, Education, and Research: Level 1 Pelvic Floor Physical Therapy, 2018
Rocktape Basic Functional Movement Techniques, 2018
Pelvic Floor Rehabilitation: A Functional Introduction, 2018
Diagnosis and Treatment Strategies for Anterior Glide Medial Rotation of the Hip, 2018
Complex Regional Pain Syndrome and Dystonia, 2018
Professional Interests:
Zoe specializes in both Women's Health and Lymphedema. Zoe has a background as a dancer and dance instructor which has given her an interest in creating unique therapeutic exercise routines for patients of all functional levels. Her treatments utilize evidence-based practice to apply the latest advancements in Orthopedic Therapeutic Exercises. She has taken multiple pelvic health courses and is working towards her Pelvic Health and Obstetric specialist certifications through the American Physical Therapy Association, Section on Women's Health. Zoe hopes to complete her Lymphedema specialist certification in 2019.
Personal Interests:
Zoe enjoys staying active by instructing and taking dance lessons. She also enjoys weight lifting, biking, and hiking with her dog. Zoe was the founder and President of the University of Pittsburgh's Hip Hop Dance Crew, as well as a dance instructor and coach for 8 years.